NERO x Libertee Grounds Eagles Season Opener 2023 Shirt Painting Event
On the day of the first Eagles 2023 season game (September 10, 2023), NERO hosted a shirt painting event at Libertee Grounds located at 1600 West Girard Ave. Attendees brought shirts and had NERO paint Philadelphia Eagles themed stencils onto them.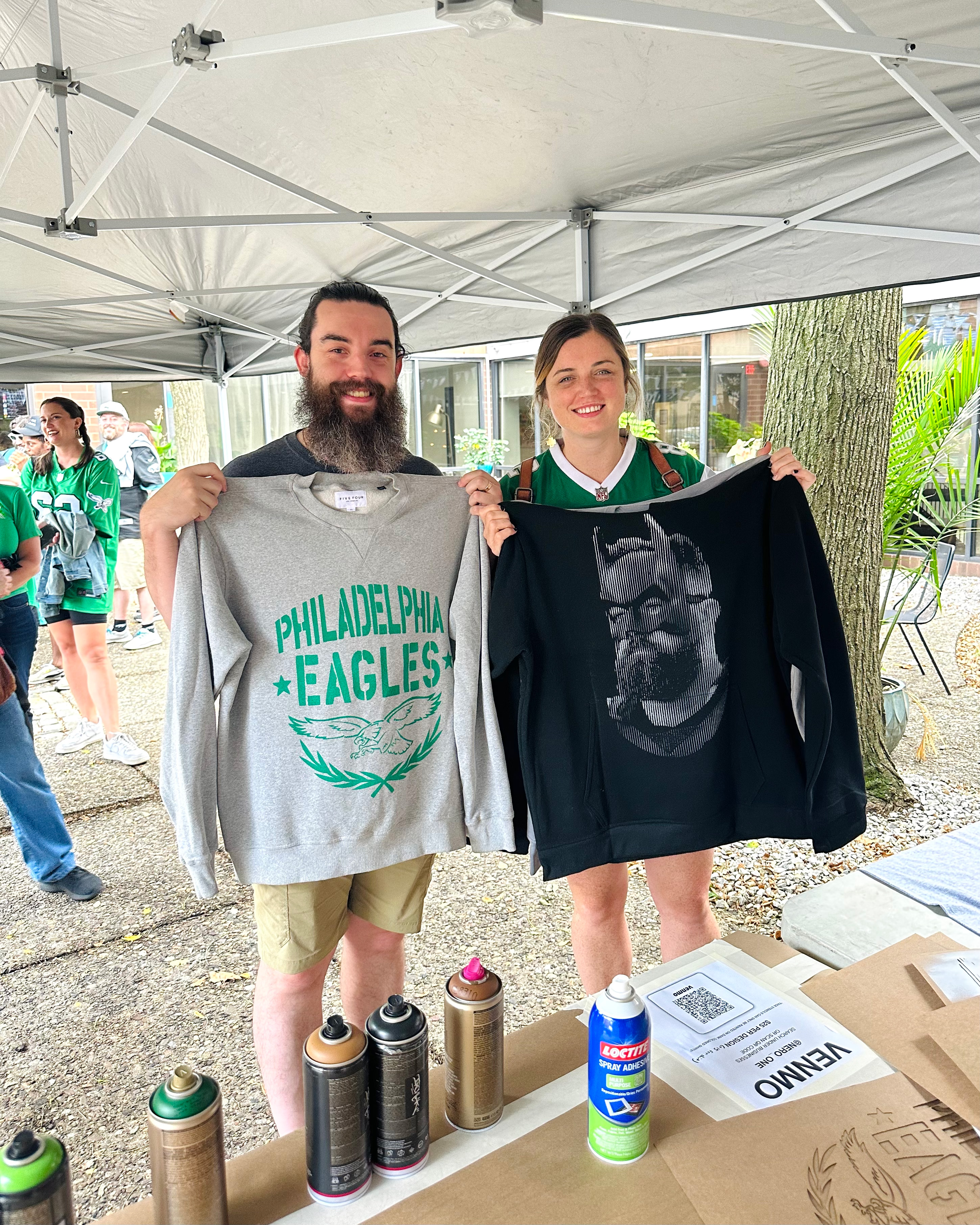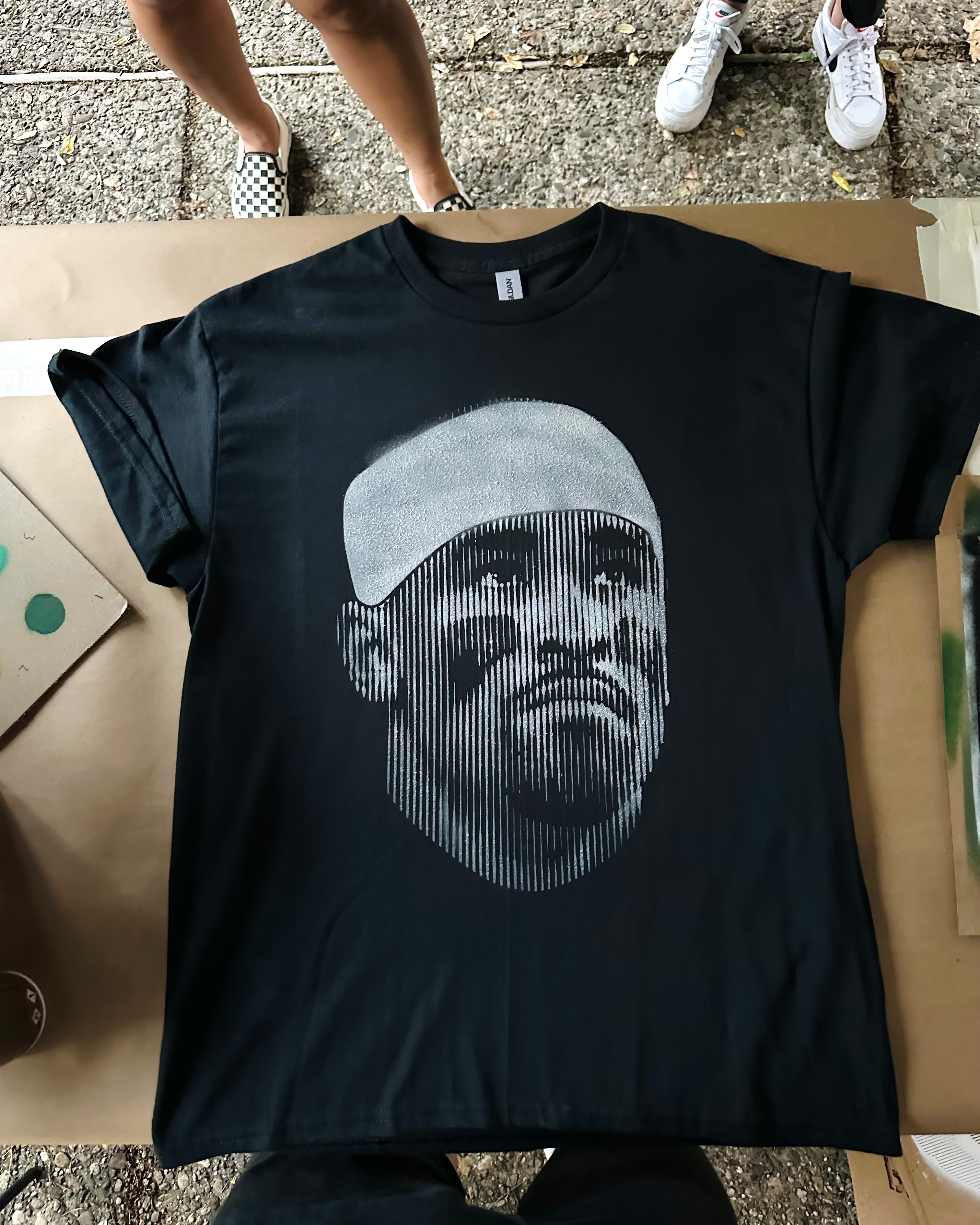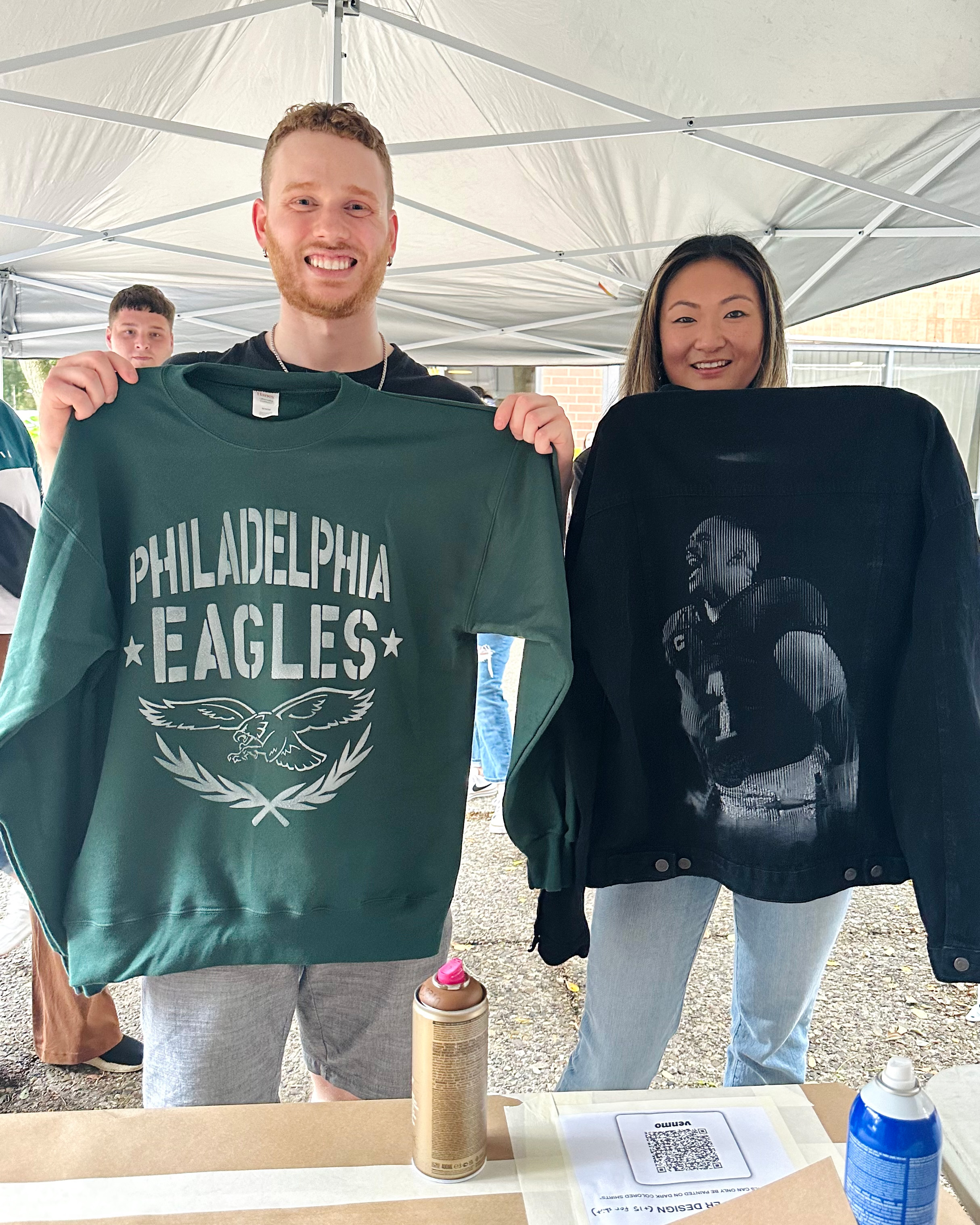 NERO x YARDS Brewing Co. SuperBowl Shirt Painting Event
Leading up to the 2022 SuperBowl, NERO hosted a 2 day shirt painting event at Yards Brewing Co. located at 500 Spring Garden Street. The event had attendees bring shirts that NERO would paint his original Eagles themed artwork on. The event was featured on 6 ABC Action News. LINK HERE


Phillies Bryce Harper Mural (October 26, 2022 @ 12th & Christian Street)
Approaching the 2022 World Series, NERO painted a mural of Phillies 3 time MVP Bryce Harper on a wall at 12th and Christian street. The mural was featured in The Philadelphia Inquirer and on PHL17 morning news.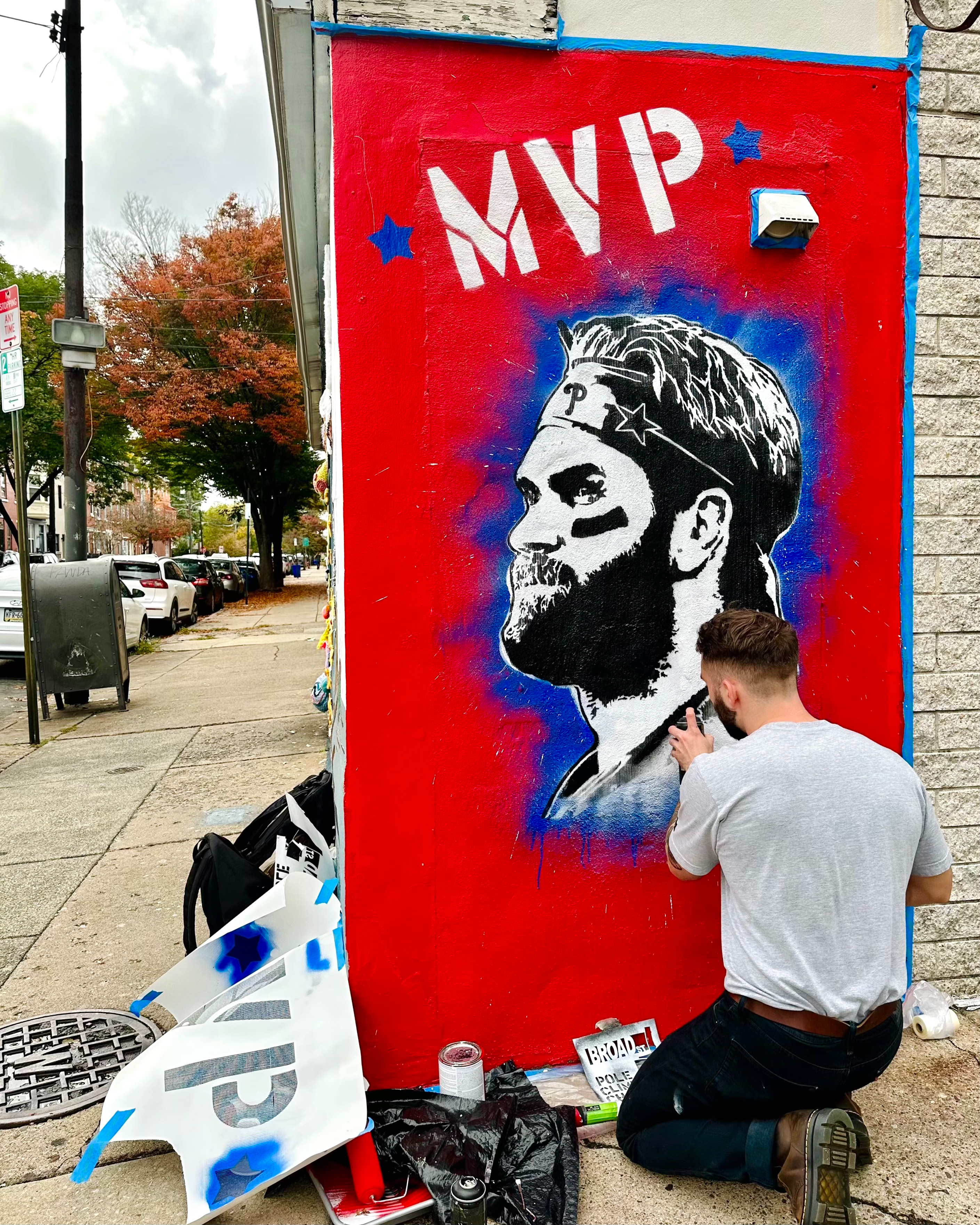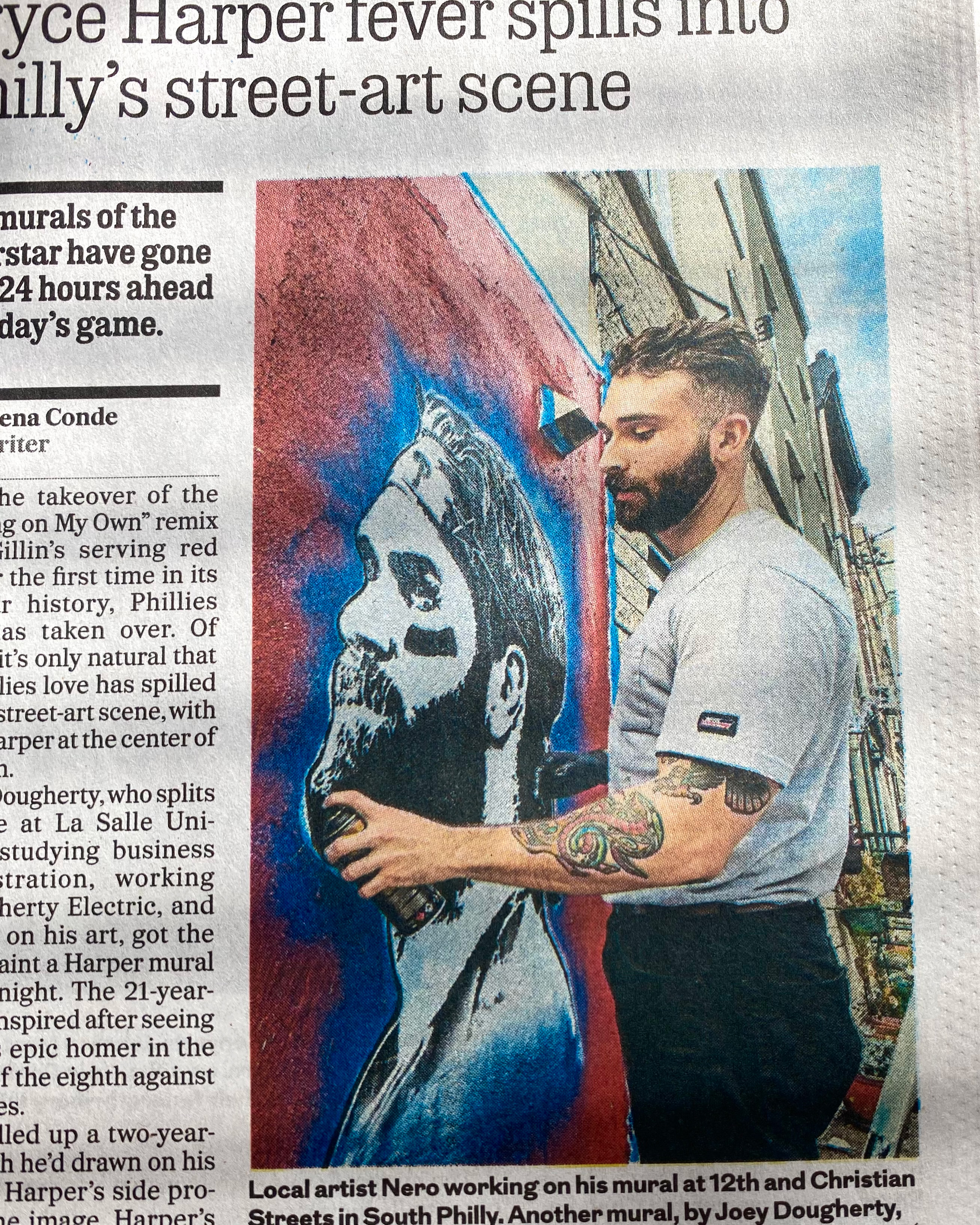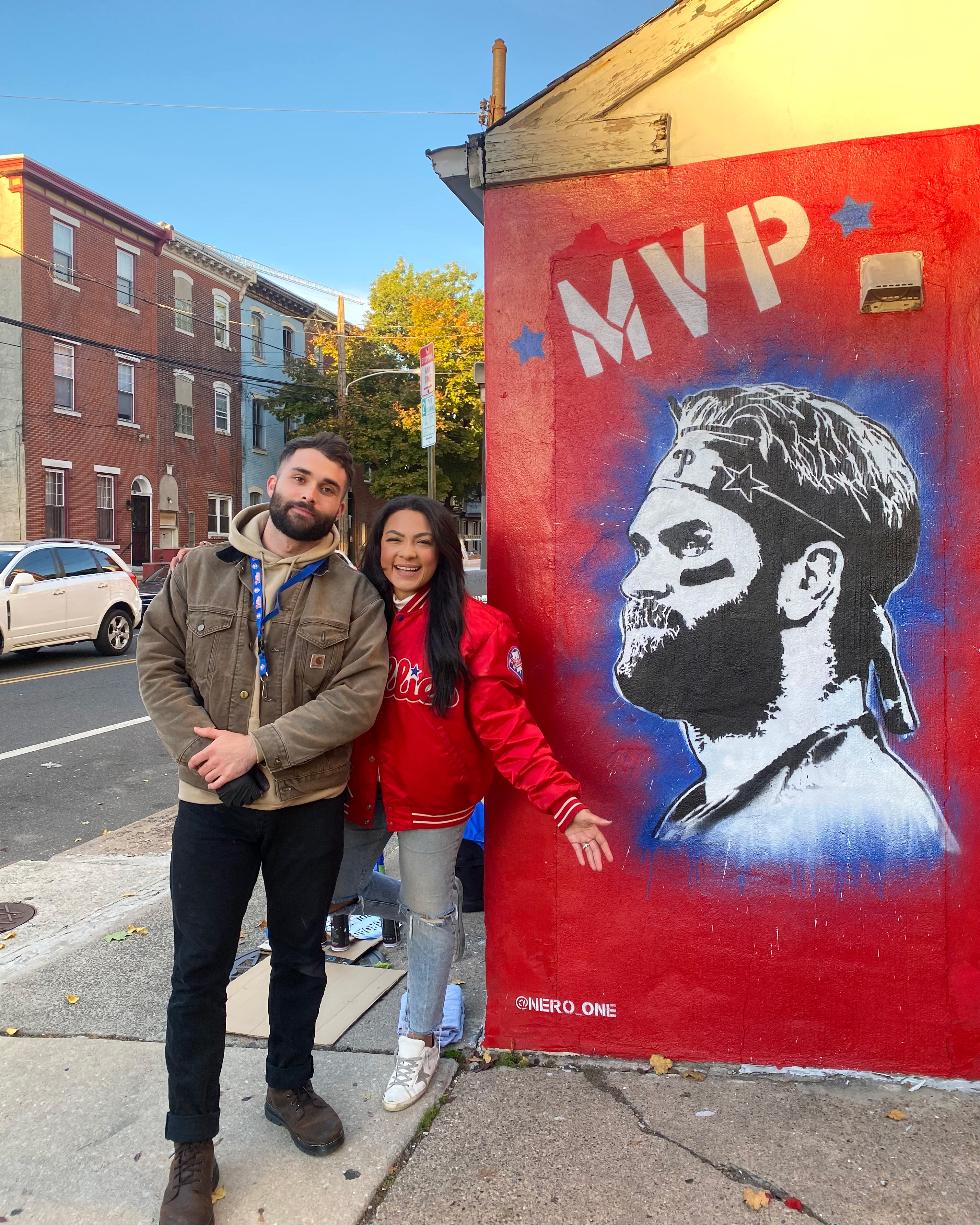 Art Show (December 10, 2021 @ Philadelphia Barber Company)
On Friday December 10 (2021) NERO hosted his latest art show inside of Philadelphia Barber Company. An upscale barbershop located in Northern Liberties. 8 pieces of orignal artwork were created and displayed throughout the shop while small prints and merchandise lined the tables. Beverages sponsored by local companies Evil Genius, Two Robbers, Widow Jane Distillery, and Liquid Death. A DJ set the soundtrack for the night.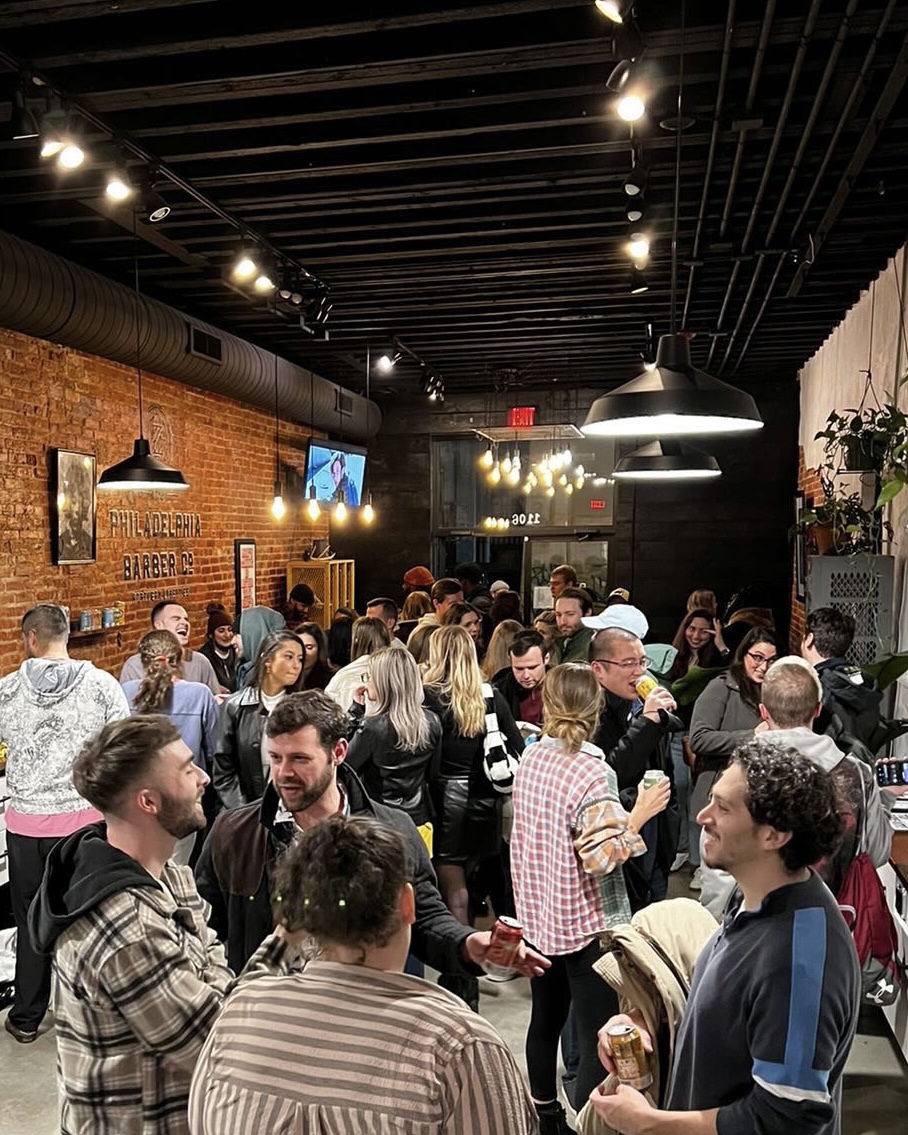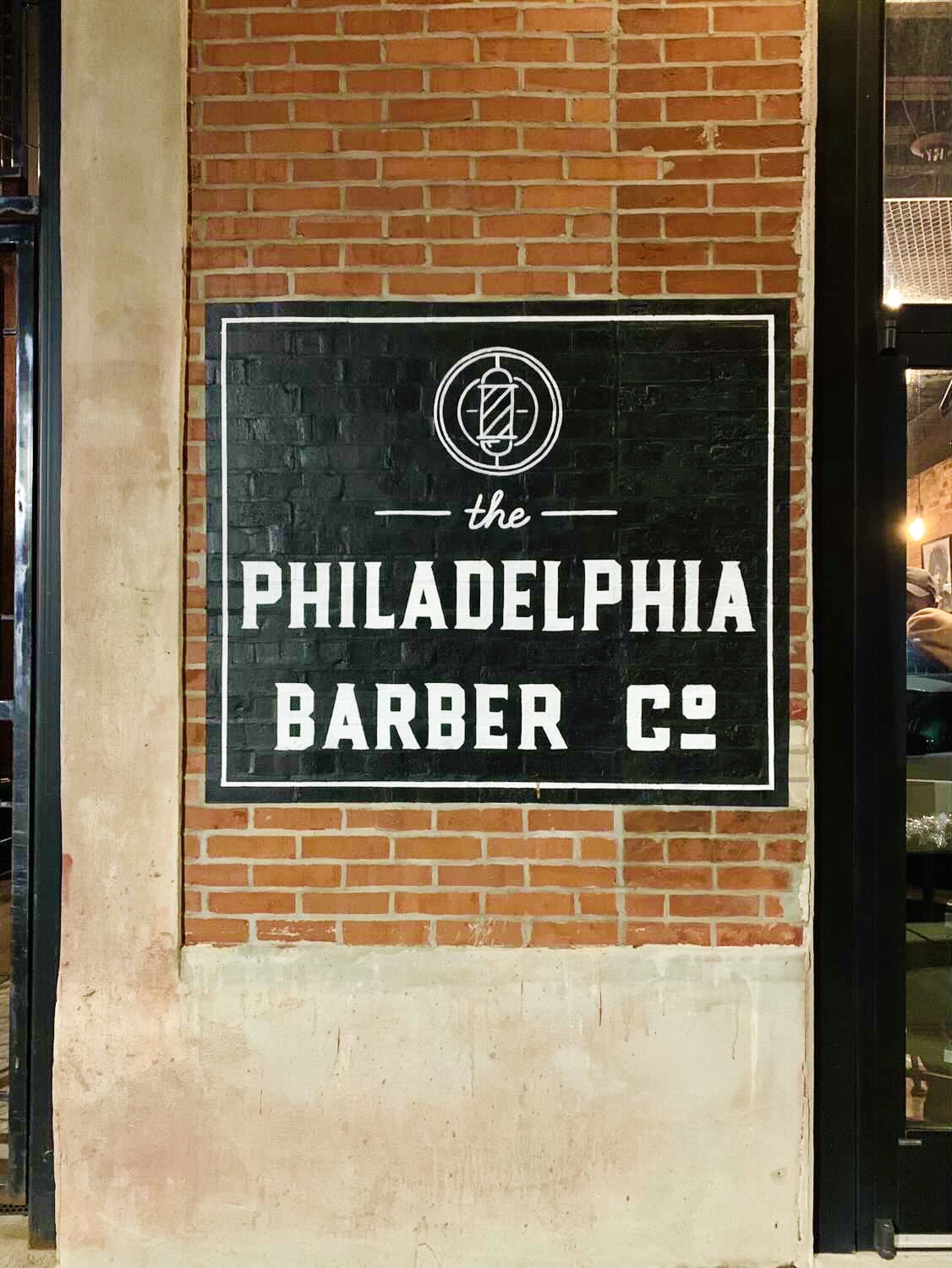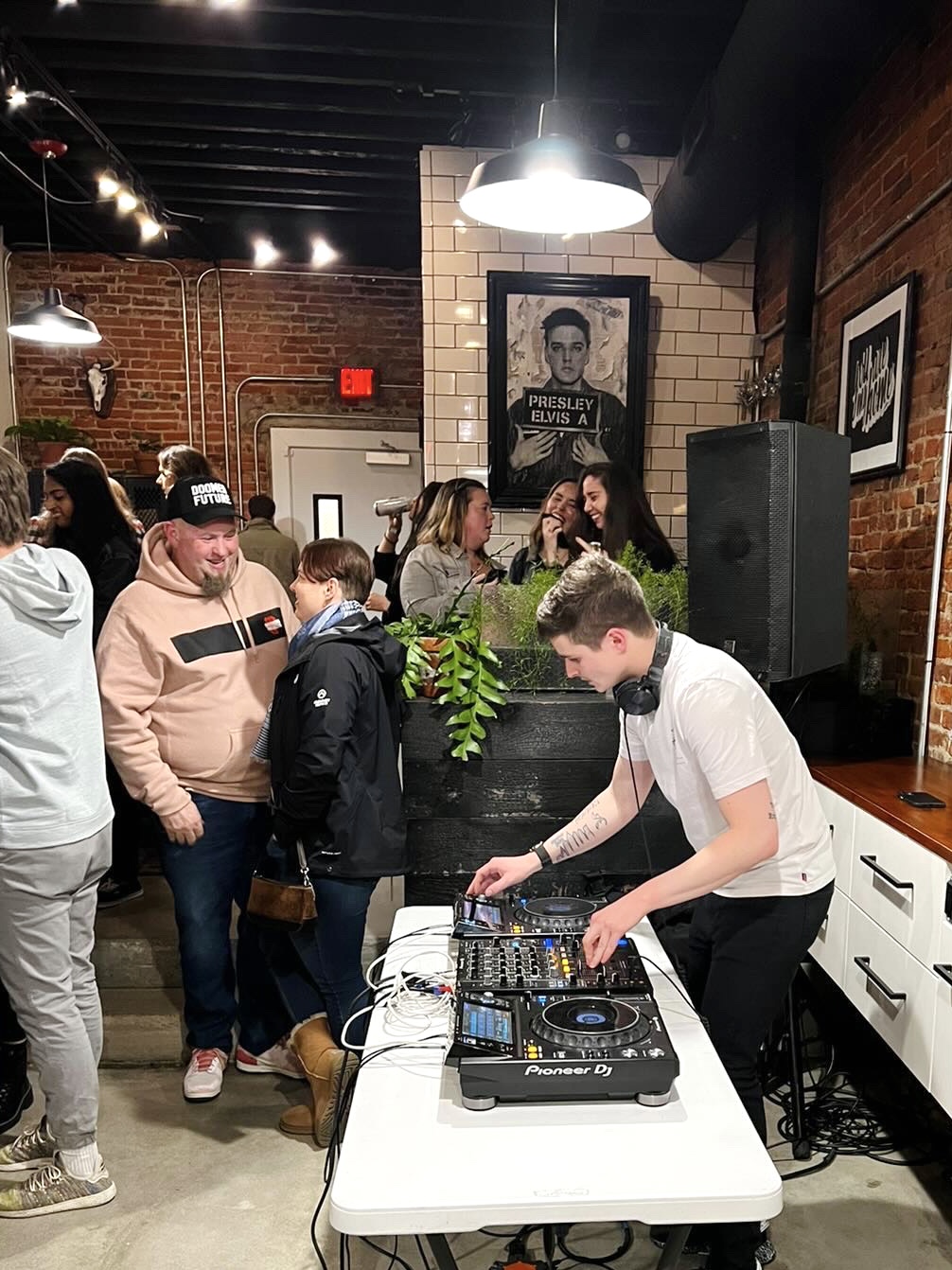 Hook & Master (1361 N 2nd St, Philadelphia, PA 19122)
Hook & Master is chef Jose Garces' most recent foray into the world of pizza and seafood small plates. Inside Nero created an interior poster installation of Bill Murray from the movie "The Life Aquatic with Steve Zissou" wearing a knitted hat featuring the restaurant's logo. The poster was created from an original stencil design spray painted onto large poster paper. The poster was then adhered to the wall and distressed to give an authentic street art look.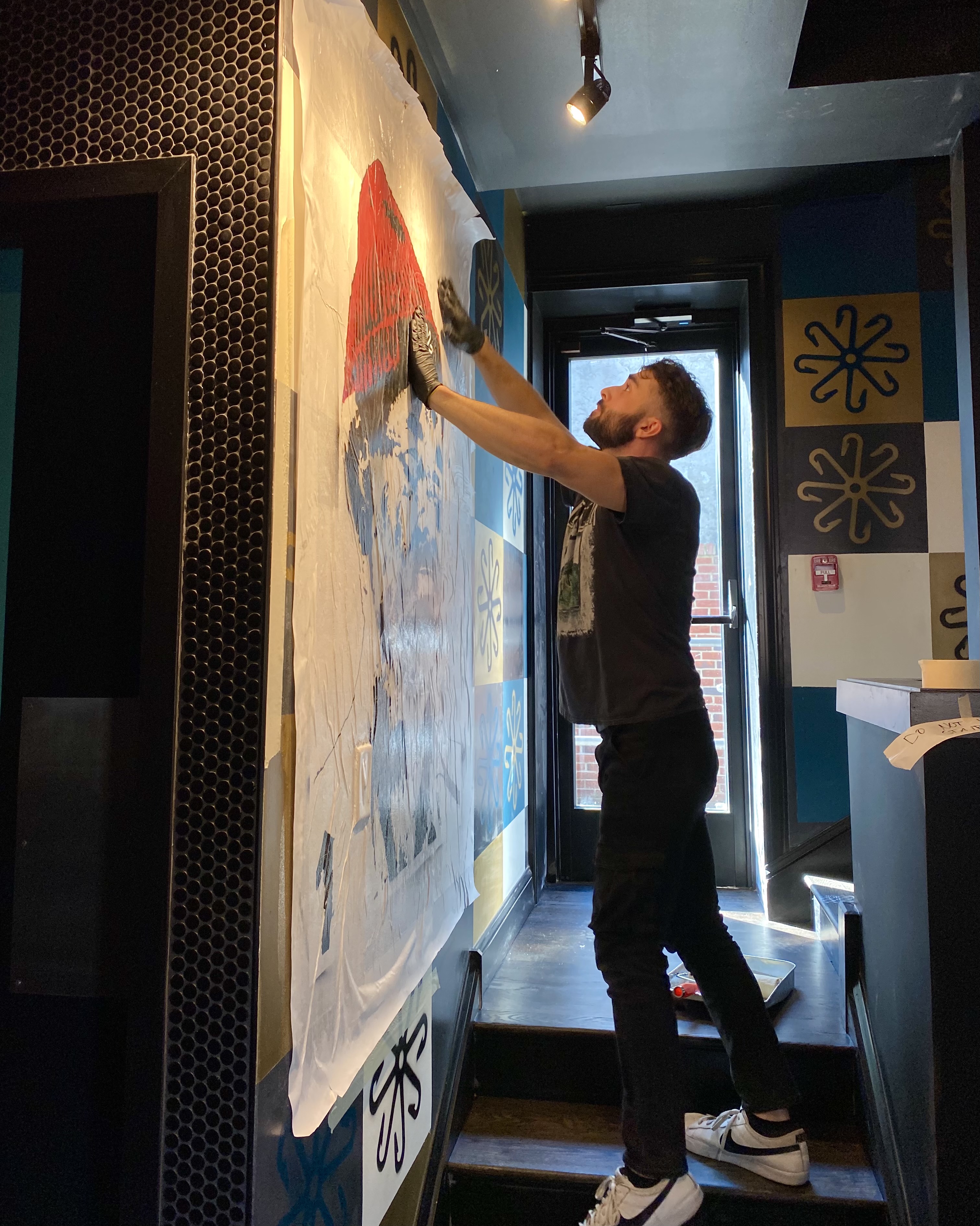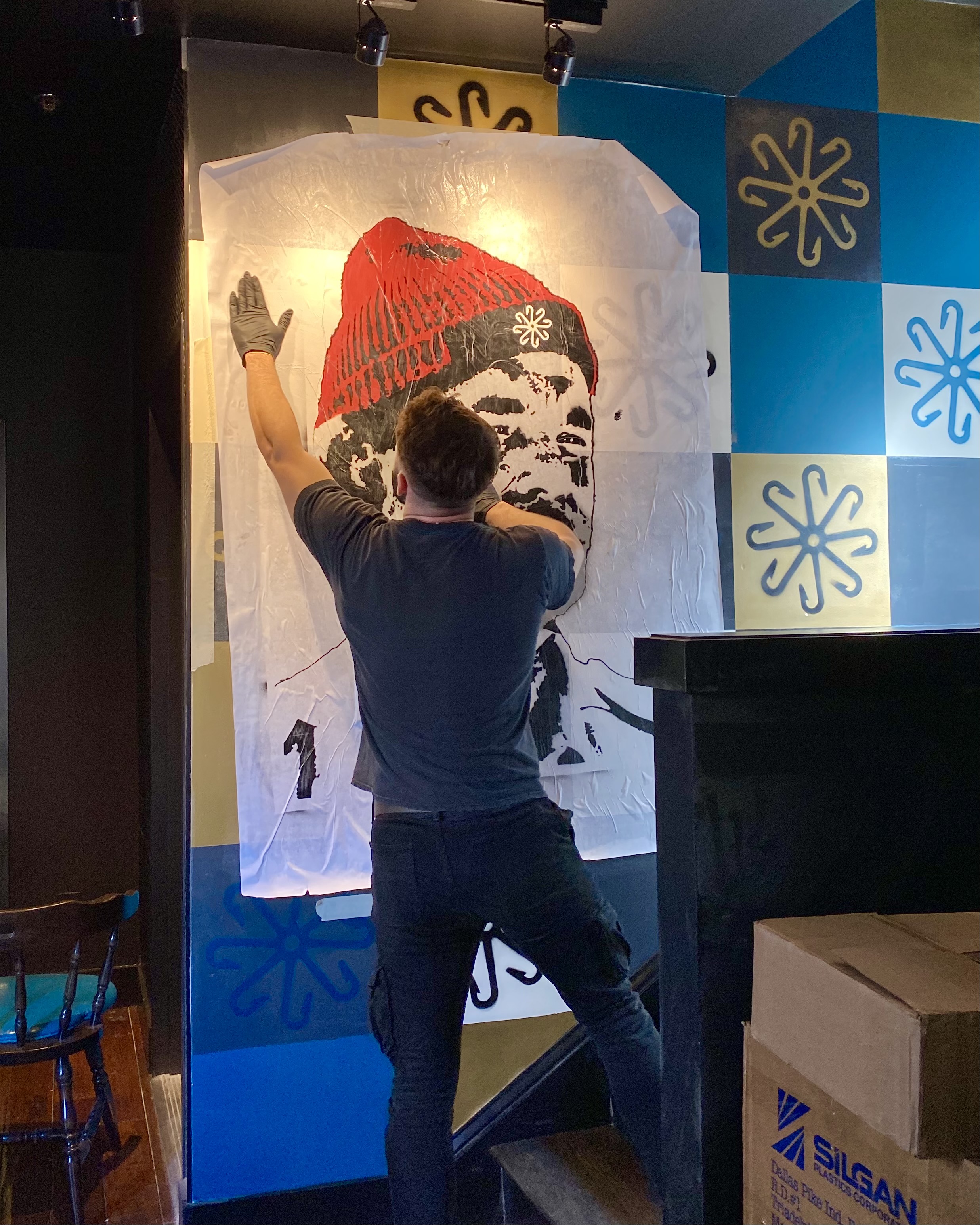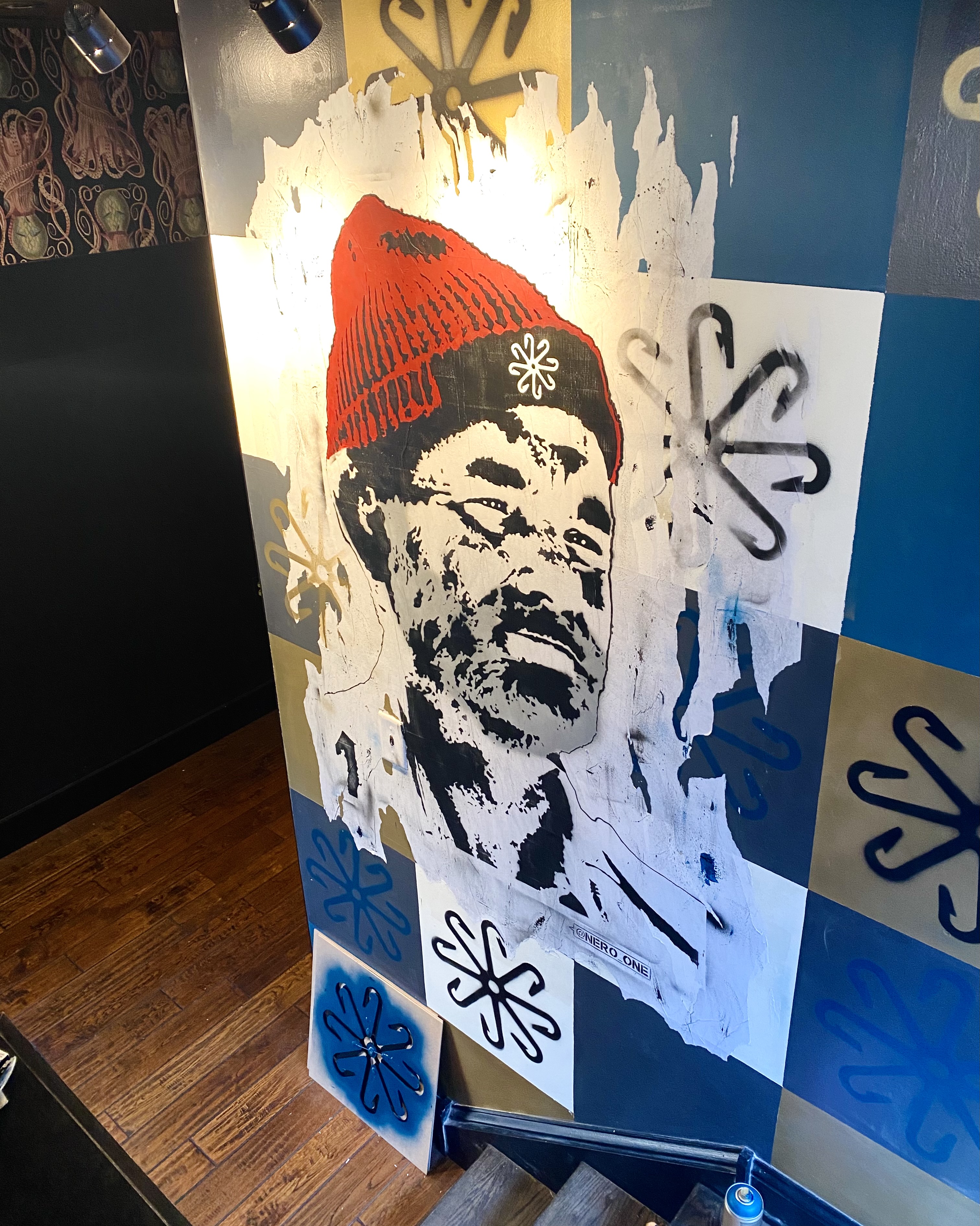 The Arlen Specter US Squash Center is the country's largest squash facility and anchor of the US Squash Community Affiliate Network. Nero designed and created a one-of-a-kind art installation for the grand opening event of the facility. The art piece (measuring 7 feet wide and weighing more than 300 pounds) used 1,400 regulated squash balls to spell out the facility's slogan "You Belong." This piece was created in only 6 days with the help of fellow Philadelphia artist Frank Chappell.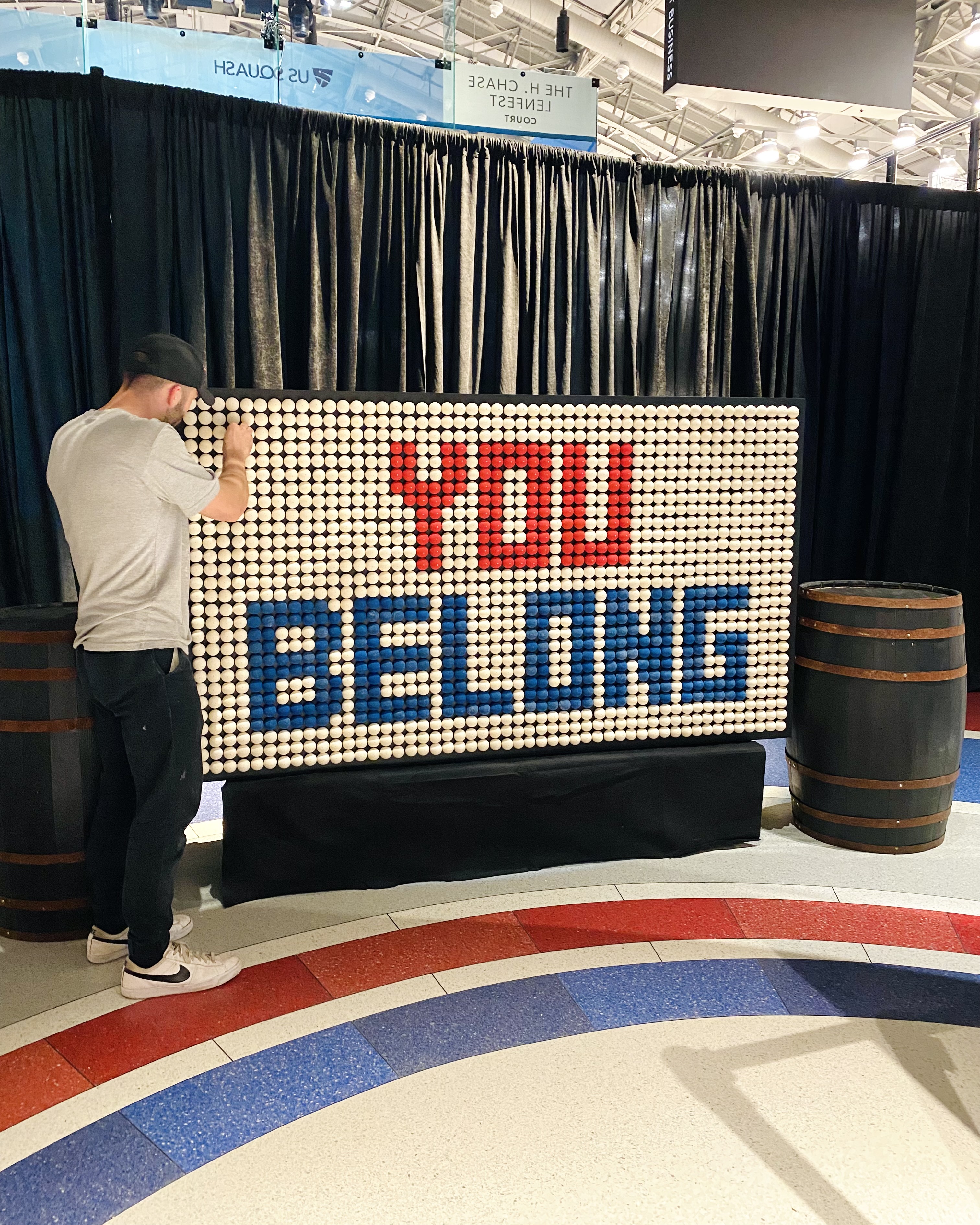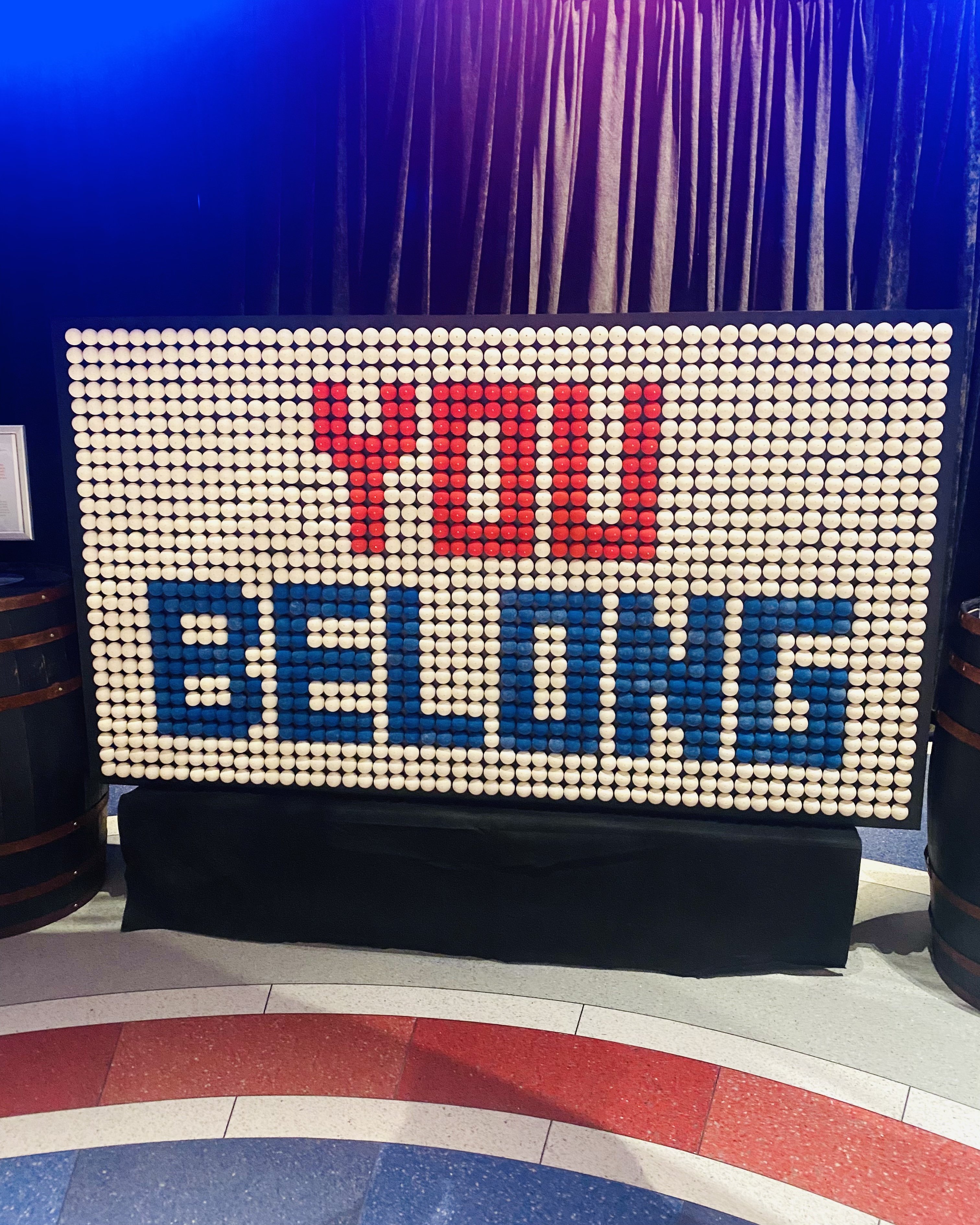 From The Future (709 N 2nd St # 300, Philadelphia, PA 19123)
From The Future, a marketing agency located in Northern Liberties, had a bare hallway that needed some paint. The white walls were blacked out and on each door an astronaut with the words "COME AS YOU ARE" was painted. Unique stencils designed and created by NERO.